'Life's a Wave....Catch it' - Workshops for students
Objectives
Saltwater Creations provide a face to face, interactive, real life story-telling workshop, of the highs and lows we are challenged with in life (waves) and provides empowerment tools to support well-being to help get through these times including the art of 'giving'.
In a surf themed workshop, we provide fun interactive tasks and face to face questions to enable individuals to air their thoughts and feelings in a comfortable and familiar environment.
A picture board of real life activity examples brings the workshop alive and leaves the students ready to challenge themselves and see the positives and opportunities that come out of tough times, helping them to remain positive and be the best they can be no matter what wave comes their way!
The workshop includes a mini surf lesson!
Workshop content includes focus on; empowerment, volunteering and citizenship, well-being and physical activities.
Aims
Build resilience, confidence and perseverance in children and young people
Provide empowerment tools for young people to be the best they can and provide well-being
Create unlimited beliefs
Develop 'can do' attitudes
Learning Outcomes
Knowledge
Judge situations and individuals with empathy and understanding
How to become empowered!
Personal well-being
Skills
Build confidence and communication skills
Think and operate without limited beliefs
Respect and support fellow students in the classroom
Enhance ability as individuals to succeed and become empowered
Adapt to, and accept change with a positive attitude
Values
Demonstrate inclusion and equality to colleagues
Respond to others peoples values and needs with an open mind
Helping other
Please note: This workshop is based on a real life story of the unexpected death of a young person, and although presented with great sensitivity we are aware that some schools may wish to communicate this with the parents of the recipient's pre- workshop participation.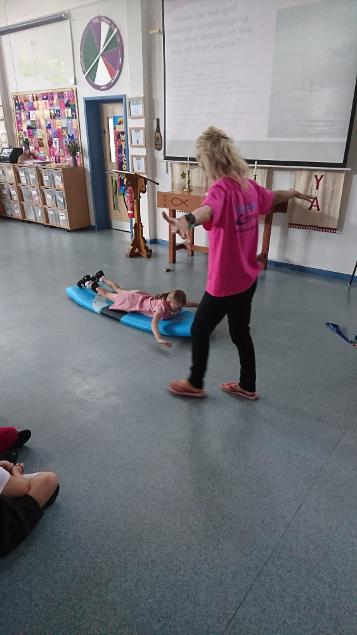 Who are the workshops for?
Students from age 5yrs upwards in Primary, Secondary, Independent Schools, Colleges and University.
The Saltwater Workshop is delivered at your establishment and is approximately 45mins-1 hour long with 3 sessions maximum per day.
Is there a cost?
Saltwater Creations CIC works to identify funding partners to deliver the workshops to schools. Sometimes we can offer them at reduced cost or even free where funding has been secured. This workshop is available at any time, starting from £180 per day (depending on location). Please contact us if you would like a workshop if funding is available.
To book a Saltwater Workshopplease contact us here.
To see testimonials from our schools workshops click here.
To see the range of other Saltwater Workshops please click here.